The Reality
A high school diploma is no longer enough for students to build a successful, rewarding career in this day and age. While a necessary stepping stone, today's students must go beyond a high school diploma and pursue a college education in order to truly succeed. Unfortunately for many young people, a lack of academic and emotional support at home coupled with challenging financial circumstances prevents them attending a post-secondary institution.
The Solution
Students in Bound For College (formerly Delray Students First) programs are provided with the skills and resources to successfully graduate from high school, gain acceptances to first rate universities and attain scholarships. Bound For College provides underserved students with intense college prep tutoring, mental health counseling and health and wellness coaching in order to maximize their true potential and set them up for a lifetime of success.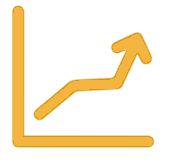 Students have increased their scores by an average of 10% on ACT/SAT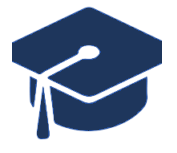 100% of our students received a high school diploma and enrolled in a post-secondary institution in 2018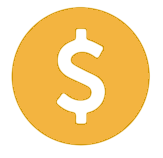 Graduating seniors received an average of $10,582 in financial aid for college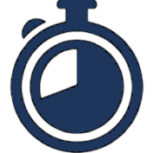 500 hours of tutoring in 2017-2018 academic year
Impact 100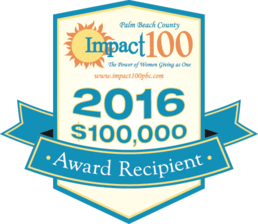 On April 19th, 2016, Delray Students First was honored with an award of $100,000 from Impact 100 of Palm Beach County to expand its program to Atlantic High School.  
Since then, over 60 students have received ACT/SAT tutoring, at no cost, and improved their scores by an average of 10%. DSF students also visited 9 universities over the course of the two years. In addition, our 2018 graduating class received over 60 college acceptances and each student, on average, received over $10,000 in financial aid. Lastly, Delray Students First has raised community awareness about educational inequities and secured other foundation support. Thanks to the Impact 100 award, more students in Delray Beach received the support they deserve to succeed in life.
Impact 100 Palm Beach County is a women's charitable organization funding local nonprofit initiatives in partnership with the Community Fund for Palm Beach and Martin Counties. It is comprised of a growing number of women (532 members in 2016) who donate $1,000 annually, pool their funds and vote to award multiple $100,000 high impact grants to benefit the resident of South Palm Beach County.
"Bound For College helped me the most in college essays because they helped us improve our essays and write them from scratch.  The tutoring also helped a lot because my scores went up dramatically."
"The tutoring from Bound For College was very helpful; it even helped raise my score from 780 to 1050 for the first SAT I took. It also helped me become more comfortable with meeting new people and everyone was able to relate to each other."